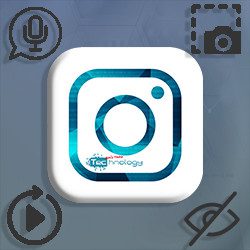 Unleash Your Instagram Potential: Elevate with JTInstagram+
Unleash Your Instagram Potential: Elevate with JTInstagram+ Are you ready to transcend your ordinary Instagram experience? Introducing JTInstagram+ by JiMODs Jimtechs Editions – a transformative modded version of Instagram that's designed to revolutionize the way you engage with this social media giant. Prepare to embark on a journey that goes beyond the norm, offering a range of remarkable features aimed at enhancing your user experience and giving you a distinct advantage in the Instagram realm.
Unveiling the Power of JTInstagram+
JTInstagram+ is not just another Instagram alternative – it's an embodiment of ingenuity, meticulously tailored to deliver an immersive and personalized Instagram encounter. Let's delve into the extraordinary features that set JTInstagram+ apart.
Privacy Refined: Unlocking Advanced Control
Your privacy is paramount, and JTInstagram+ acknowledges that with a range of innovative privacy features that put you in command:
"Silent Replay Mode": No Notifications for Replayed Messages: Enjoy the freedom to replay messages without broadcasting your actions. Your interactions, your rules.
"Voice Message Stealth Mode": Listen Privately: Maintain the confidentiality of your voice message engagements by discreetly hiding the "listen" status.
"Incognito Screenshot": Capture Moments Unobtrusively: Capture screenshots incognito, leaving no trace behind and sparing you any unwanted attention.
A Glimpse into the JTInstagram+ Spectrum
JTInstagram+ by JiMODs Jimtechs Editions boasts an array of features engineered to redefine your Instagram escapade:
Effortless Media Downloads: Elevate your content library by effortlessly downloading high-quality photos, videos, IGTV, and reels, ready for offline enjoyment or seamless sharing.
Tailor Your Stories and Shield Your Privacy: Curate an exclusive Close Friends List for sharing captivating stories. Safeguard your posts from specific viewers and archive live videos for a month.
An Oasis of Ad-Free Enhancement: Bid farewell to intrusive ads, embracing uninterrupted navigation with Smart Gestures, and savoring superior quality across IGTV, photos, reels, and stories.
Expand Your Network: Discover Instagram accounts of acquaintances in your contacts effortlessly using the intuitive Discover People feature.
Stay Ahead with JTInstagram+
In a realm where staying ahead is the key, JTInstagram+ by JiMODs Jimtechs Editions propels you to the forefront. Its distinctive features set you apart and amplify your overall Instagram journey. Why settle for the ordinary when you can wholeheartedly embrace the extraordinary?
Unlock a New Era with JTInstagram+
Ready to immerse yourself in this extraordinary realm? Embarking on your JTInstagram+ journey is as simple as 1-2-3:
Bid Adieu to the Old: Bid farewell to any pre-existing Instagram versions cluttering your device.
Welcome the New: Obtain the apk file from the official JTInstagram+ hub – your gateway to a remarkable Instagram odyssey.
Elevate Your Experience: Install the apk onto your device, log in to your Instagram account, and brace yourself for an unparalleled encounter.
Step into the Future and Redefine Instagram
JTInstagram+ by JiMODs Jimtechs Editions isn't just an app; it's a game-changing tool that redefines your social media expedition. The enhanced Privacy Settings alone are a compelling reason to make the switch, and when coupled with an assortment of features engineered to elevate your Instagram participation, it's an irresistible proposition.
Why delay? Join the ranks of savvy Instagram users who are already relishing the benefits of JTInstagram+. Download the app now and embark on a journey that will revolutionize your Instagram interaction. Your amplified social media venture awaits – seize it today!
Unleash Your Instagram Potential: Elevate with JTInstagram+
JTInstagram+ v7.0 JiMODs Jimtechs Editions – JiMODs